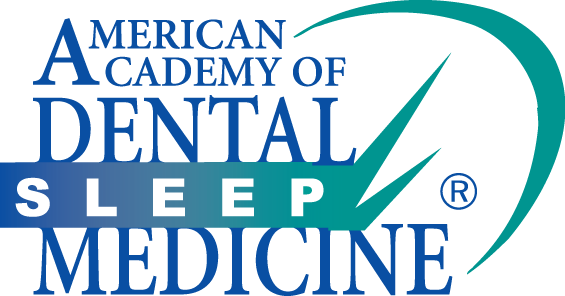 Special Article 3, Issue 9.1
Volunteering for the AADSM
http://dx.doi.org/10.15331/jdsm.7232
As 2021 has drawn to a close and we now move on to a new year with new, fresh opportunities, we want to take a moment to reflect and express our gratitude for all that our members and those who volunteer on AADSM committees and task forces do for the organization. The tireless work of our volunteers furthers the science, study and practice of dental sleep medicine.
We reached out to several of our committee and task force volunteers to ask them what they enjoy most about working with the AADSM. Here were some of their answers:
"I have had the opportunity to be a volunteer member of task forces and various committees of the AADSM over the years.These positions have enabled me to connect and exchange ideas with many dental sleep colleagues across the country. The coolest part of our collaborative efforts is to see them become meaningful contributions to the purpose, mission and resourcefulness of the Academy in serving its members. I consider volunteering as my chance to give back in a worthwhile manner to the AADSM for the many ways it has helped me build my dental sleep medicine practice."
-Dr. Michael Hnat, DMD
"There are several reasons why I enjoy volunteering with the AADSM:
First, I feel that getting involved with the AADSM puts me in a position to get to know other dentists and physicians who are passionate about sleep and, particularly, dental sleep medicine. It's great to be able to collaborate with these extremely knowledgeable people and to use that information clinically to better help my patients.
I am also a believer in the mission of the AADSM to offer educational opportunities for dentists and staff to learn about dental sleep medicine. The AADSM is a valuable resource for dental sleep medicine education, and I am grateful to be a part of providing these educational opportunities."
-Dr. Kevin Wallace, DMD
"As a health care provider, the word community service invariably makes us think of underserved areas and remote villages. We almost never think of "service" as helping our colleagues. Taking care of peers has been a strong motivator for me. What I like about volunteering at the AADSM is a shared sense of purpose - helping our fellow professionals do dental sleep medicine a little better and without stress."
-Dr. Sripriya Jayaraman, DDS
As we look forward toward 2022, we encourage our members to considering volunteering for AADSM task forces and committees. The call for volunteers will be sent via email to all members in January 2022. Many thanks to our volunteers from 2021:
AADSM MASTERY PROGRAM REVIEW TASK FORCE
Maia Tsirghiladze, DMD (Chair)Rachel Hogan, DMD
ACADEMIC DENTAL SLEEP MEDICINE COUNCILSTEERING COMMITTEE
Paul Levine, DDS (Chair)Tanya Al-Talib, DDSHarmeet Chiang, DDSKelli Christensen, DDSLeopoldo Correa, BDSAllen Firestone, DDSMichael Hnat, DMDTerri Matthews, DMDDaniela Mendonca, DDS, MSc, PhDAndres Pinto, DMDKaren Wuertz, DDS, PA
ANNUAL MEETING COMMITTEE
Omar Mahmassani, DDS (Chair)Arthur Feigenbaum, DMD (Vice-Chair)Girish Bharwani, DDSRashpal Deol, DDSBecky Fox, DMDLisa Gallucci, DMDJay Nelson, DMDImran Patel, DMDEric Runyon, DDS
DSM Team Member Education Task Force
Reza Radmand, DMD (Chair)Harmeet Chiang, BDS, DDS, MS, FAGDMassimiliano Di Giosia, DDSDanelle Walton, DDSMaria Therese Galang-Boquiren, DMD, MSRosemarie Rohatgi, DMDDavid Silk, DDSOlivier M. Vanderveken, MD, PhDMichael Adame, DDS
DSM Team Member Education Task Force
Briana Turlington (Chair)Megan Nye, EFDABelinda Postol, RNDanelle Walton, DDS
EDUCATION COMMITTEE
Kevin Wallace, DMD (Chair)Richard Buck, DMDClare McGorry, DDSRubina Nguyen, DDSMichael Pagano, DDSJeff Rodgers, DMDArielle Wulfsohn, DMDTanya Kushner, DDS (Consultant)
EDUCATIONAL PRODUCTS DEVELOPMENT SUBCOMMITTEE
Mazen Aly, BDSYasmin Chebbi, DMDOlivia Cukier, DMDDavid Flamenco, DDSWilliam Harrell, DMDSahag Mahseredjian, DMDJeff Paz, DDSBrian Prentice, DDSSupakit Peanchitlertkajorn, DDSNipa Thakkar, DMD
Payer Policy Task Force
Vicki Cohn, DDSLindsey Deol, DDSErika Mason, DDSKen Mogell, DMDKent Smith, DDSBelinda Postol, RN
Policy and Emerging Issues Task Force
Dan Tache, DMD (Chair)Kip Covington, DMDMichael Pagano, DDSIvan Valcarenghi, DDS
PRACTICE MANAGEMENT ANDPATIENT RESOURCE REVIEW COMMITTEE
Sue Ellen Richardson, DDS (Chair)Michael Hnat, DMDSripriya Jayaraman, DDSSamira Shafaee, DDSMaria Sokolina, DDS
REFERRAL EFFICACY TASK FORCE
Aaron Glick, DDS (Chair)Meir Keller, DDSRashpal Deol, DDSRubina Nguyen, DDSRominder Kaur, DDSDavid Flamenco, DDSScott Williams, MDJoel Solis, MD
SCIENTIFIC COMMITTEE
Ghizlane Aarab, DDS, PhD (Chair)Marijke Dieltjens, PhDMassimilliano Di Giosia, DDSGreg Essick, DDS, PhDSusana Falardo Ramos, DDS, PhDMaria Therese Galang-Boquiren, DMDSilvia Gianoni-Capenakas, DDS, PhDAaron Glick, DDSSripriya Jayaraman, DDSMeir Keller, DDSFrank Lobbezoo, DDS, PhDPedro Mayoral, DDS, PhDOlivier Vanderveken, MD, PhDEduardo Vazquez, DDS, PhDFernanda Yanez Regonesi, DDS, MS
CITATION
Volunteering for the AADSM.
J Dent Sleep Med
. 2022;9(1).
PDF