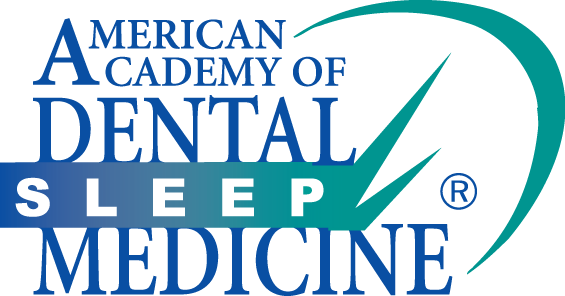 Special Article 3, Issue 10.2
Thank You to AADSM Volunteers
http://dx.doi.org/10.15331/jdsm.7296
2022 was another successful year for the AADSM – we were able to offer high-quality education, host a successful annual meeting in Dallas, TX, publish new guidelines and policy papers, and support new research projects. None of this could have been accomplished without the hard work of our volunteers. We would like to take a moment to thank those who have volunteered on committees and task forces this past year.
AADSM MASTERY PROGRAM COMMITTEE
Maia Tsirghiladze, DMD (Chair)Rashpal Deol, BDS, DDSAaron Glick, DDSSireesha Penumetcha, DDS, BDSKaren Wuertz, DDS
ACADEMIC DENTAL SLEEP MEDICINE COUNCIL STEERING COMMITTEE
Paul Levine, DDS (Chair)Tanya Al-Talib, DDSMassimiliano Di Giosia, DDSTerri Matthews, DMDPratishtha Mishra, DDSSupakit Peanchitlertkajorn, DDSAndres Pinto, DMDKaren Wuertz, DDS, PA
ANNUAL MEETING COMMITTEE
Arthur Feigenbaum, DMD (Chair)Eric Runyon, DDS (Vice-Chair)Diana Batoon, DMDDamian Blum, DMDRebecca Fronheiser, DDSJay Nelson, DMDImran Patel, DMDPankaj Singh, DDS, MDLinda Sangalli, DDS, MS, PhD
BYLAWS REVIEW TASK FORCE
Maia Tsirghiladze, DMDSue Ellen Richardson, DDSPaul Jacobs, DDSMichael Hnat, DMDRosemarie Rohatgi, DMDMarijke Dieltjens, PhD
DSM TEAM MEMBER EDUCATION TASK FORCE
Briana Turlington (Chair)Megan Nye, EFDAMona Patel, BDS, DMDBelinda Postol, RNWalter Silva Jr, DDS
EDUCATION COMMITTEE
Clare McGorry, DDS (Chair)Farshid Ariz, DMDRichard Buck, DMDCharles Dombrowski, DMDAnjoo Ely, DDSRubina Nguyen, DDSJeff Rodgers, DMDArielle Wulfsohn, DMD
EDUCATIONAL PRODUCTS DEVELOPMENT SUBCOMMITTEE
Mazen Aly, BDSOlivia Cukier, DMDDavid Flamenco, DDSBarry Glassman, DMDSahag Mahseredjian, DMDJeremy Olen, DMDBrian Prentice, DDSApoorva Shah, DDSNipa Thakkar, DMD
OAT FOR OSA AWARENESS TASK FORCE
David Federici, DDS (Chair)Jeff Paz, DDSJohn Rothchild, DDSJodi Sceville, DDSFatima Taher, DDS
PRACTICE MANAGEMENT AND PATIENT RESOURCE REVIEW COMMITTEE
Sue Ellen Richardson, DDS (Chair)Ioulianos Apessos Joshua Davis, DDSJarrett Grosdidier, DDSMichael Hnat, DMDSripriya Jayaraman, DDSSamira Shafaee, DDSMaria Sokolina, DDS
REIMBURSEMENT TASK FORCE
Yasmin Chebbi, DMD (Chair)Harjot Bains, DDSVicki Cohn, DDSScott CraigLindsey Deol, DDSAmmar Louly, DDSErika Mason, DDSKen Mogell, DMDKent Smith, DDSBelinda Postol, RN
SCIENTIFIC COMMITTEE
Marijke Dieltjens, PhD (Chair)Frank Lobbezoo, DDS, PhD (Co-Chair)Thikriat Al-Jewair, BDSGreg Essick, DDS, PhDSusana Falardo Ramos, DDS, PhDSilvia Gianoni-Capenakas, DDS, PhDWilliam Harrell, DMDSripriya Jayaraman, DDSMeir Keller, DDSPedro Mayoral, DDS, PhDMiguel Meira e Cruz, DDSDarshit Shah, DMDFernanda Yanez Regonesi, DDS, MS
CITATION
Thank you to AADSM volunteers.
J Dent Sleep Med
. 2023;10(2).
PDF