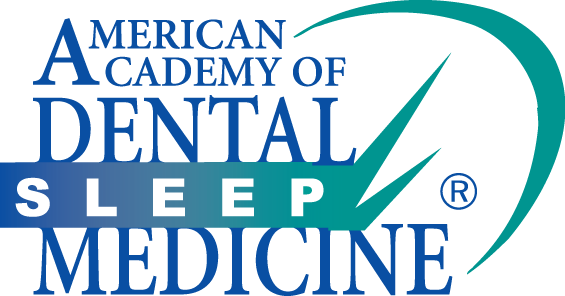 SLIDESHOW NOT CONFIGURED
Advertisement
Original Article 1, Issue 8.4
Obstructive Sleep Apnea Knowledge Among Dentists and Physicians
http://dx.doi.org/10.15331/jdsm.7212
Michael Simmons, DMD, MSc, MPH
1,
; James Sayre, DrPH, MS
1
; Helena M. Schotland, MD
2
; Donna B. Jeffe, PhD
3
1 University of California at Los Angeles, School of Public Health, Los Angeles, California, USA; 2 Department of Medicine, University of Michigan School of Medicine, Ann Arbor, Michigan, USA; '3 Department of Medicine, Washington University in St. Louis School of Medicine, St. Louis, Missouri, USA
ABSTRACT
Study Objectives:
Obstructive sleep apnea (OSA) is a largely undiagnosed and untreated sleep disorder with public health implications. This study investigated whether dentists were as knowledgeable about OSA as physicians.
Methods:
Two convenience samples of California dentists were surveyed online (N=107) and in-person (N=63) between January and April 2019 using the 18 knowledge items from the validated Obstructive Sleep Apnea Knowledge and Attitudes (OSAKA) Questionnaire. California dentists' total score was then compared to a compilation of published physicians' total OSA-knowledge scores from 12 studies (2003-2020) using Chi-square tests with Bonferroni adjusted p < 0.0023. OSA-knowledge gaps and competencies were also compared on individual item data provided for nine of the published physician studies.
Results:
Mean total correct OSA-knowledge scores were 73.6% for California dentists (N=170) and 63.9% across all physicians (N=2,559); scores were 84.5% for Canadian otolaryngology residents (N=66), 75.6% for U.S. physicians (N=305), and 62.3% for all other non-U.S. physicians (N=2,188). The all-physician group had more knowledge gaps than dentists.
Conclusions:
Dentists had noninferior knowledge of OSA compared with most physician groups. Findings suggest that dentists may serve to increase the number of healthcare providers able to identify and treat patients with OSA, mitigating this healthcare gap. Suboptimal sleep medicine and OSA training in medical and dental education remains a challenge, perpetuating the public health ramifications of underdiagnosed and undertreated OSA.
Clinical Implications:
Engaging more dentists to identify patients at risk for OSA at the point of care and treat or refer patients for treatment, as appropriate, helps meet this public health need.
Keywords:
dental public health; dentists; educational measurement; physicians; schools; sleep apnea, obstructive
Citation:
Simmons M, Sayre J, Schotland HM, Jeffe DB. Obstructive sleep apnea knowledge among dentists and physicians. J Dent Sleep Med. 2021;8(4)
INTRODUCTION
Obstructive sleep apnea (OSA) has been described as "an unmet public health problem".1 Increasing the proportion of people with OSA symptoms being evaluated is one of only three Healthy People 2020 listed population-level sleep health goals from the Office of Disease Prevention and Health Promotion of the US Department of Health and Human Services.2 Although some OSA is associated with significant morbidity and mortality,3-5 only a small percentage of OSA cases are diagnosed.6,7 Thus, training a greater number of primary healthcare providers (PHPs) to identify patients at risk for OSA at the point of care is important. Because most portals of entry into diagnosis are through physicians, many patients in whom OSA is diagnosed also are treated first with the current gold standard therapy, continuous positive airway pressure (CPAP).8 Unfortunately, as reported in a systematic review of 20 years of research, CPAP therapy has a history of poor compliance,9 and results of several trials reported no significant effect of CPAP on reducing adverse cardiovascular outcomes in patients with OSA but without excessive daytime sleepiness.10-13

Addressing the public health problem of undiagnosed and untreated OSA is particularly daunting, as almost 1 billion people worldwide are affected by OSA.14 There is consequently a global public health need for effective population-level diagnostic and treatment strategies to address the challenges of identifying and managing OSA at its various levels of complexity to help mitigate costs. In the United States, the prevalence of mild to severe OSA (apnea-hypopnea index ≥ 5) was previously estimated to be 26% in adults.15 In a large case-control study of a nationally representative sample of US Medicare beneficiaries, patients not treated for OSA had increased healthcare utilization at all points of service and costs of approximately $20,000 in the year before OSA diagnosis compared with matched control patients without sleep-related breathing disorders.16 Although physicians are generally involved in the diagnosis and treatment of OSA, it is well established that both physicians and dentists receive minimal education on the topic of sleep medicine in their predoctoral training. In the United States and many other developed countries around the world, the total time spent on sleep education during medical and dental school doctorate programs is approximately 2.5 to 3.5 hours, and approximately 25% of schools devote no time to sleep education.17-21 This minimal sleep education offered to physicians and dentists-in-training globally increased negligibly over the past several decades, from just under 2 hours for physicians in 199318 and 30 minutes for dentists reported in 2003.21

The effect of minimal hours of education in sleep health is evident by physician self-report of a low level of knowledge of sleep medicine.22 Upon completion of medical school, physicians appear to have insufficient education to provide sleep health guidance for their patients, often missing the diagnosis of patients' sleep disorders.23-25 Studies indicate readily diagnosable moderate to severe OSA remains undiagnosed in more than 80% of males and 90% of females;6,26 if mild OSA were included, the percentage of patients in whom OSA was undiagnosed would be substantially higher. In 2016, the American Thoracic Society drew attention to this deficit in training, concluding that PHPs receive little formal education on the importance of sleep to health and on the evaluation and management of common sleep disorders.27

From public health and health-cost containment perspectives, there should be additional pathways to diagnosis and management of OSA. Training dentists to identify patients at risk of OSA and manage simple OSA by offering treatment, such as oral appliance therapy (OAT), would serve to expand the PHP workforce who can help meet the public health challenges regarding OSA.2 The 2016 Behavioral Risk Factor Surveillance System survey data indicated 69.6% of the US adult population reported visiting a dentist in the past year.28 Because patients see their dentist twice a year or more for preventive dental care, dentists are in a good position to help identify patients with sleep disorders through sleep-focused questions and validated sleep questionnaires. Dentists may also be able to provide OSA preventive strategies in children through orthodontic interventions focused on growth and development of facial and upper airway structures.29 When comparing conservative dental interventions to conservative medical interventions for OSA, as many as 81% of patients preferred dentist-provided oral appliance therapy for OSA to gold standard CPAP treatment.30 In clinical trials comparing CPAP with OAT, similarly favorable OSA outcomes were observed, even among patients with moderate to severe OSA.31,32 The Mean Disease Alleviation (overall effectiveness) in treating patients with OSA at all severities is a function of treatment efficacy per hour and number of hours of use.33 Although greater improvement in apnea-hypopnea index was observed with CPAP, especially in patients with more severe OSA, patients receiving OAT used the device a greater number of hours, resulting in similar treatment effectiveness for other OSA outcomes, such as arterial pressure, sleepiness, and quality of life.31

In this study, dentists' and physicians' OSA knowledge was compared using the 18 knowledge items from the Obstructive Sleep Apnea Knowledge and Attitudes (OSAKA) Questionnaire34 to determine areas of need for education in these two groups. It was hypothesized that dentists' and physicians' OSA knowledge would not differ significantly. Comparisons were described between dentists' and physicians' knowledge using new data collected from dentists and data from published studies of physicians.
METHODS
After University of California Los Angeles Institutional Review Board approval, studies of sleep-knowledge assessment were conducted using two convenience samples of California dentists under two conditions.
Dentist Survey Studies
Group 1 participated in an online, cross-sectional-survey study, and group 2 participated in a pre-post study of a sleep education intervention; only preintervention data from group 2 participants were analyzed herein. For both dentist groups, the OSAKA Questionnaire items were embedded within a larger survey that included participants' demographic characteristics, other sleep questions, and an item measuring dentists' perceived level of expertise in sleep health using the following response options: 1 (beginner), 2 (novice), 3 (competent), 4 (expert), and 5 (thought leader). This study reports dentists' OSA knowledge using the OSAKA Questionnaire and demographic data collected between January and April 2019.
Two dentist samples were recruited separately. Group 1 participants were recruited through written advertisements in two leading monthly California state dental publications, the California Dental Association (CDA) Journal, and the CDA Update newsletter. Three consecutive monthly advertisements were placed in each publication edition from January through March 2019, encouraging readers to visit a website to take the sleep questionnaire online.
For group 2, advertisements were made through the executive directors of the 32 CDA component member societies. Multiple emails were sent to the executive directors, inviting their members to participate in an educational-intervention research study. Data from the first two CDA components able to schedule the educational intervention were included in this study. Participants in groups 1 and 2 provided informed consent prior to enrollment and data were collected anonymously between January 1 and April 30, 2019.
Physician Studies
A review of published studies was conducted that used the OSAKA Questionnaire,34 which was published in 2003. The OSAKA was developed for educational needs assessment and evaluation research and has been widely used across multiple physician populations in at least 10 countries around the world.34-45 To identify publications of studies reporting on dentists' and physicians' knowledge of OSA using the OSAKA, a search of the literature was conducted using PubMed and Google Scholar using the search terms, "obstructive sleep apnea knowledge and attitudes". Of the 129 papers published through April 30, 2020, a total of 12 unique, peer-reviewed, original research publications (in print or online ahead of print) reporting total OSA-knowledge scores from physician surveys were found. 34-45 No peer-reviewed, published, dentist survey studies of OSA knowledge using the OSAKA Questionnaire were found. Nine of the 12 publications were eligible for inclusion in analysis of individual items, because scores for each item were published34-42 or the authors34-46 shared individual-item scores with the first author (personal communication emails: Dr. Navin Devaraj on March 8, 2020;35 Dr. Sohan Solanki on March 15, 2020;36 and Dr. Donna Jeffe on April 3, 2020.34 Four of the 12 manuscripts also reported results for physician subgroups (eg, by level of training, physician specialties, or geographic location).
OSAKA Questionnaire
All 18 knowledge items had response options of True, False or Don't Know. Correct responses received 1 point; incorrect and "Don't know" responses and unanswered items were considered "incorrect" and did not receive a point.
Data Analysis
Differences between physicians' and dentists' knowledge scores (percent correct) for each of the 18 knowledge items and the total OSA knowledge score were examined. For this study, data were combined for all physician groups to compare dentists' and physicians' responses to each knowledge item and total percentage-correct scores. Based on previously published studies, each item was examined to determine what were considered "gaps" (< 60% correct)37 and "competencies" (≥ 80% correct),42 as well as to identify disparities between dentists' and physicians' knowledge gaps and competencies. The decision to use ≥ 80% correct as the cutoff score for competencies in specific OSA knowledge domains was based on otolaryngology residents' comparatively high level of OSA knowledge overall, and that assessment and treatment of patients with OSA are expected competencies for otolaryngology residents in Canada.42 Group differences in the total scores and for each of the 18 knowledge items were examined using chi-square tests and were performed using Stata version 15 statistical software (StataCorp, College Station, TX). Bonferroni-adjusted values of P < .0023 were considered statistically significant in testing group differences in individual-item and total OSA knowledge scores. The 95% confidence intervals were calculated for differences in proportions.
RESULTS
The data were sequentially analyzed as follows. First, the newly collected data from two groups of California dentists were analyzed. Next, the previously published data from physicians were compiled and examined. Finally, the California dentists' data were compared to the physicians' total and individual-item data.
Surveys returned were examined for completeness and only data from dentists who continued the survey past the first half of the OSAKA knowledge items were analyzed. Next, differences in total OSA knowledge scores were tested between dentists in group 1 (107 of 112 online survey) and group 2 pretest (63 of 63 in-person) participants. The two dentist groups did not differ significantly in terms of age, years in practice as a dentist, self-reported expertise, or total OSA knowledge scores (group 1=72.7% and group 2=75.1%; mean 73.6%). Thus, data for the two groups were combined for analysis. Of the 170 dentists included, 74.1% were general dentists and 58.2% had received their dental degree from a California dental school. Dentists' average age was 53.6 years (range, 27 to 86 years) and average years in practice was 25.8 years. More than 90% of participating dentists reported having received ≤ 3 hours of sleep education during dental school, and more than 70% reported receiving ≥ 4 hours of sleep education after graduating from dental school. More than 75% of participating dentists self-rated their expertise in sleep health at the novice or beginner level (Table 1).
Among the physician studies, surveys were completed in person, by mail, or online. Each study described their criteria for inclusion, and where incomplete surveys were described, the authors reported inclusion of only fully completed surveys in their analysis. The average total OSA knowledge score among all physicians across the 12 published studies (n=2,559) was 63.4%. Four of the 12 studies reported results for subpopulations of physician participants resulting in 19 physician groups. Six of these 19 groups had higher total OSA knowledge scores than the dentist group (Table 2).
Individual-item data were available for 2,041 physicians in 9 studies (Table 3 and Table 4). When comparing dentists with various physician groups' knowledge competencies and gaps for individual knowledge items, 3 of the 16 physician groups with individual-item data showed greater knowledge competencies, and 4 of 16 physician groups showed fewer knowledge gaps than the dentists (Table 3). Dentists and the combined group of all physicians had knowledge gaps (< 60% answered items correctly) in the same four items, but the all-physician group had gaps in two more items (Table 5). OSA knowledge gaps over the 18 items were greater in number among other non-US physicians than among dentists, US physicians, and Canadian otolaryngology residents. Notably, the otolaryngology resident group scored ≥ 80% correct on all but three items, and this was the only group with a statistically significant higher total knowledge score than dentists (Table 5). When comparing dentists with various groups of physicians among all published studies of physicians reporting total OSA knowledge scores, dentists scored significantly higher than the non-US physician group and the physician group overall, but the otolaryngology residents had significantly higher OSA knowledge scores than each of the other groups (Table 6).

Table 1

Self-perceived expertise of dentists by hours of post-doctoral education in sleep.a
(more ...)
Table 2

Obstructive sleep apnea knowledge total scores on the OSAKAa Questionnaire34 for the dentist (N = 170) and physician (N = 2,559) samples, listed from highest to lowest total scores.
(more ...)
Table 3

Obstructive sleep apnea knowledge competencies and gaps in response to individual items on the OSAKA Questionnaire34 ordered by greatest number of questions answered correctly by ≥ 80% of participants (Competencies).
(more ...)
Table 4

Number of published studies, sample subgroups, and participants for which total and individual-item obstructive sleep apnea knowledge scores were reported using the OSAKA Questionnaire.34
(more ...)
Table 5

Mean scores (percentage correct) for individual obstructive sleep apnea knowledge items using the OSAKA Questionnaire.34
(more ...)
Table 6

Total knowledge scores on the OSAKA Questionnaire34 listed from highest to lowest score, including dentists and all published studies of physicians reporting total scores, by sample group.
(more ...)
DISCUSSION
This study showed that US dentists' OSA knowledge using the OSAKA Questionnaire34 was noninferior to OSA knowledge among physicians in the United States and other countries, except when compared with Canadian otolaryngology residents. Specific gaps in knowledge were mostly consistent between dentists and all physicians combined, although physicians overall had more knowledge gaps. The number of postdoctoral hours of sleep medicine education received by physicians in the current study is unknown; however, almost one-third of dentists in the current study sample reported receiving at least 25 hours of postdoctoral education in sleep health. OSA knowledge scores were higher among otolaryngology residents and dentists compared with other physicians, which would be expected given the scope of their training, routine practice, and focused attention on addressing pathologies in this anatomic region. Although it was not specified in the reviewed publication how much sleep medicine training otolaryngology residents had received, more than 80% of them had already completed more than 1 year of residency training at the time they completed the OSAKA, and more than 45% had 3 or more years of training.42
A 2008 US national survey of practicing general dentists (n = 1,945) found that most respondents thought it was important for dentists to screen for HIV, hepatitis, diabetes, cardiovascular disease, and hypertension. These respondents were willing to conduct tests that yield immediate results and refer patients for medical follow-up as indicated.46 Dentists are increasingly involved in addressing public health issues not specifically related to tooth damage and periodontal disease, such as screening for cancer,47,48 hypertension and cardiovascular health,49 diabetes,50 nicotine addiction,51-54 and obesity.55,56
Sleep disorders, in particular, are being screened for and addressed by dentists. In Finland, a survey of dentists' knowledge and practice regarding OSA treatment and referrals suggested that dentists could play an important role in identifying and treating sleep disorders, but more education was needed.57 A nationwide, cross-sectional study of Lithuanian dentists' OSA knowledge concluded that additional education and implementation strategies should be considered in order to overcome barriers to identifying and treating sleep disorders.58 In the United States, many general dentists reported that they screen for OSA by interview, identifying OSA-associated anatomic parameters, using a sleep questionnaire or ordering a home sleep apnea test.59
Although the experiences of physicians outside the United States may not be comparable to the experiences of the US physicians, both US and non-US physician groups receive minimal sleep education (187 minutes in the US programs and 146 minutes in the international physician programs).17 Overall, the inadequate amount (approximately 3 hours) of formal education in sleep health and sleep disorders such as OSA in dental and medical schools does little to prepare these PHPs to identify, diagnose, and manage OSA. This burdens the far smaller numbers of sleep medicine specialists and otolaryngologists with more patients than they can manage, leading to delays in treatment and lack of triage in addressing the complicated cases requiring urgent specialist care.
There is a dearth of sleep physicians in the United States, according to a recent report from the 2018 American Academy of Sleep Medicine President, Dr. Ilene Rosen, largely due to the attrition rate of retiring sleep physicians from the workforce, which far exceeds the slow uptake of physicians seeking to replace them.60 This speaks to an increasing gap in addressing the public health problem of OSA, especially with already low rates of recognition of sleep disorders in primary care.24 There is an immediate need to increase capacity of the PHP workforce, including dentists, to be able to diagnose and manage noncomplicated OSA and to refer complicated cases to sleep specialists.
There is a continuum from non-OSA snoring to simple OSA to complicated OSA with comorbidities that can be life threatening. If an individual with OSA has no medical illness, no unmanaged sleepiness or other sleep health issues, they could be considered a simple case of OSA. Using a stepped-care model, simple OSA cases and non-OSA snoring (absent comorbidities or with comorbidities that are well managed and not progressive) could be managed by PHPs, such as PCPs and dentists. Complicated OSA management speaks to the need for a collaborative-care model between PCPs or dentists and other medical specialists, such as sleep physicians and otolaryngologists.
Increasing the number of PHPs, including PCPs and dentists, who can screen for and/or manage noncomplicated OSA as well as refer more complicated cases to sleep specialists, can improve sleep health outcomes at the population level. There is evidence that lower socioeconomic status is associated with an increased risk of OSA in working-age adults, children, and adolescents; in addition, older adults and patients with low socioeconomic status are less likely to receive OSA treatment.61-63 With a greater number of providers able to screen and manage OSA, the cost16 and other access-to-care barriers, such as geographical barriers, are likely to be reduced. Some evidence indicates that care provided by non-sleep specialists and sleep specialists may yield similar outcomes using therapies such as CPAP.64,65 Finally, the rationale to use CPAP therapy to improve cardiovascular disease outcomes, even in patients with severe OSA, has come into question.66 The controversy is moving in the direction of treating those patients with excessive daytime sleepiness, because increased risk of cardiovascular events was found to occur almost exclusively in patients with OSA who report excessive sleepiness.10-13, 67, 68
Suggestions to improve the capacity of sleep health providers to identify and treat patients with OSA include (1) increasing the minimum amount of sleep health education during dental and medical school to between 10 to 24 hours, noting that 35 of 37 dentists who reported 10 to 24 hours of postdoctoral sleep education considered their sleep health expertise at the novice or beginner level (Table 1); (2) increasing opportunities for sleep externships, cross-disciplinary postdoctoral programs, and credentialing; (3) establishing a more evolved stepped-care model for sleep health and sleep disorders to match population-level problems utilizing available resources such as PHPs; and (4) improving the public health footprint to address sleep problems, such as reducing social inequalities associated with OSA and other sleep health problems, in addition to addressing the expanded public sleep health initiatives in the Healthy People 2030 sleep goals.69
There are several limitations to this study. A single OSA-focused questionnaire, although validated, may not adequately test OSA knowledge. The various cross-sectional studies of convenience samples included in this study were conducted over 17 years and included physicians around the world, in various specialties and at different stages of training and practice. Because all studies collected cross-sectional data, whether OSA-knowledge has increased or decreased over time could not be determined. There is some indication that knowledge of OSA has not significantly increased in physician groups in that the number of hours of sleep education during medical school has not changed since 199317, 18 and the two groups of PCPs tested using the OSAKA in 200334 and 201545 had similar total OSAKA knowledge scores. Although physicians represented 11 countries, all physician and dentist participants were self-selected, perhaps based on their interest in sleep health and sleep disorders, and all dentists practiced in California. Moreover, because the online survey of dentists was conducted anonymously, it could not be determined whether any dentists participated in both studies. It is expected that compared with the study sample, other dentists with a university masters or other advanced degree(s) in sleep medicine, oral surgeons, recent orofacial pain/sleep residency graduates,70 and dentists credentialed by the American Board of Dental Sleep Medicine, European Sleep Research Society or World Sleep Society would be more knowledgeable about OSA. The low response to the online survey (dentist group 1) is also a study limitation, although expected, because interested participants were required to find and complete the online survey. In addition, only 2 of 32 CDA component member societies participated in the educational intervention study due to time and financial constraints. Thus, both physician and dentist participants' results are not generalizable to the population of all physicians and dentists.
CONCLUSIONS
There is a general lack of education about sleep and OSA offered to both physicians and dentists during their doctorate training. A concerted effort to increase the negligible amount of OSA education for medical and dental students17, 21 is required to address and improve OSA problems at the population level. Dentists in this study had noninferior knowledge of OSA compared to most other physician samples. With just over 200,000 dentists in the United States in 2019,71 dentists are a large group of PHPs who can help to screen, diagnose, and potentially treat patients presenting with OSA, as governed by each state's dental licensing laws and accreditation boards, or refer them to sleep or other specialists as needed. Expanding the role for dentists in the diagnosis and potential management of OSA and expanding the number of dental healthcare facilities as portals of entry into OSA care can help promote sustainable, favorable sleep health outcomes at the population level. Educating and broadly supporting dentists in this role will help improve the lives of patients and reduce the escalated healthcare costs associated with untreated OSA.7, 16, 72
ABBREVIATIONS
CDA - California Dental Association
CPAP - continuous positive airway pressure
OSA - obstructive sleep apnea
OSAKA - Obstructive Sleep Apnea Knowledge and Attitudes
PCP - primary care physician
PHP - primary healthcare provider
ACKNOWLEDGMENTS
The authors would like to thank Cathy Lang, PhD, MPH, who advised the first author during development of the study design and reviewed an early draft of this manuscript.
REFERENCES
SUBMISSION & CORRESPONDENCE INFORMATION
Submitted April 22, 2021
Submitted in final revised form June 22, 2021
Accepted for publication June 27, 2021

Address correspondence to: Michael Simmons, DMD, MSc, MPH. 16500 Ventura Blvd. Ste 370, Encino, CA 91436, USA. Email: info@drmsimmons.com
DISCLOSURE STATEMENT
The authors report no conflicts of interest.
PDF