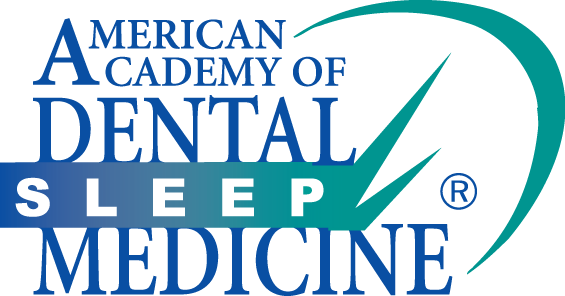 Letter 1, Issue 10.4
Continuous Positive Airway Pressure: Is It Still the Gold Standard? A Thoughtful Analysis With the Advent of Oral Appliance Therapy
http://dx.doi.org/10.15331/jdsm.7312
Martin Denbar, DDS
Austin Apnea & Snoring Therapy
Diplomate, American Board of Dental Sleep Medicine
Assistant Clinical Professor (non-principled) Texas A&M School of Medicine
It can be said that the term 'gold standard' is assumed to mean near perfection. But what is the definition of this term and how should it be applied to the field of airway management? Segen's Medical Dictionary defines gold standard as "a method or procedure that is widely recognized as the best available." McGraw-Hill Concise Dictionary of Modern Medicine defines it as "the best or most successful diagnostic or therapeutic modality for a condition against which new tests or results and protocols are compared." An excellent conceptual analysis article in the Frontiers of Psychology stated that "the phrase "gold standard" is often used to characterize an object or procedure described as unequivocally the best in its genre, against which all others should be compared".
1
Analysis of the use of this term should be updated when describing continuous positive airway pressure (CPAP) and its role in treatment of obstructive sleep apnea (OSA) when compared with the use of an oral appliance.
2
From a practical viewpoint, for any therapy to be successful it should be affordable, have a high patient compliance rate, easy to use, have minimal or comparable adverse effects, and customizable to meet the unique needs of each patient. Any product, test, or procedure that is considered the gold standard should score above all competing therapies, in this instance oral appliance therapy (OAT), for each of the aforementioned criteria. Let's review the comparisons.
How does CPAP compare to OAT when considering affordability? There have been few real comparisons because of the infancy of the field of OAT. One recent analysis stated, "A cost analysis of these two OSA treatment options presented at the
2021 Virtual Annual Meeting of the American Academy of Dental Sleep Medicine
attempts a true head-to-head cost comparison. This analysis, based on Medicare fee schedules, suggests that CPAP may be cheaper initially, but that OAT comes with fewer costs over time."
3,4
Of course, there are fees being charged that are significantly higher than the Medicare rate at this time, but as more dental providers enter this field and insurance carriers begin to allow for in-network medical credentialling for dentists with reasonable contracted reimbursement schedules, costs will become more standardized, validating the aforementioned quote even more so.
How does CPAP compare with OAT as far as patient compliance is concerned? Significant numbers of studies have shown that OAT is much more accepted than CPAP by the patient. No matter how good a therapy is, it has to be used if treatment outcomes are to be successful.
5-15
Also, research has shown that if the oral appliance is not as effective as CPAP for a given patient but worn every night versus sporadically as can be the case with CPAP, the resulting treatment outcome between the two therapies is comparable.
16-38
When considering ease of use of a particular therapy, the simplest answer is how comfortable and therefore compliant a patient is. In most studies to date, OAT has a much higher patient compliance and preferability rating than CPAP.
15-20
The next issue is the adverse effects of using oral appliances versus CPAP. Almost every form of therapy has some degree of adverse effects. The real question is what the risk versus benefits are for the patient. One of the major adverse effects of wearing an oral appliance is the effect on a patient's bite.
21,27
There are very few major life-altering or life-threatening issues when dealing with an occlusion that would justify nontreatment because sleep apnea is a life-threatening condition for the patient and potentially others (for example, falling asleep at the wheel and causing a car accident).
22
Most dental issues can be managed with conservative titration techniques.
21
CPAP-induced adverse effects are also a major issue when dealing with patient compliance. If patient compliance is affected by the presence of adverse effects, it would appear that CPAP-induced adverse effects have a greater effect than those caused by an oral appliance because OAT has a much higher acceptance and compliance rate.
23-26
When reviewing the issue of customization for CPAP versus OAT to fit the patient's needs, there can be a significant difference between the two therapies. Positive airway pressure devices come in different models depending on the needs of the patient, but they still involve headgear and/or a chin strap of some type and potentially high air pressures, which can result in diminished compliance.
29
Also, few if any patients have ever experienced wearing any form of face mask, whether while sleeping or awake, during their lifetime.
However, there are more than 100 different types of oral appliances to choose from, and some appliances can be easily modified to fit the patient's unique dental needs.
28
Most patients have either worn braces with or without a retainer, an athletic mouthguard, or an appliance for bruxism. Having an oral appliance is very familiar to patients' past experiences with the aforementioned dental appliances.
Wearing a conventional CPAP device over an oral appliance (type 1 therapy) does improve the therapeutic result, but many patients still have to deal with the CPAP headgear/chin strap issue.
31, 32, 37
With the advent of the Airway Management, TAP-PAP Interface, a customized chairside attachment connecting a CPAP device to the oral appliance without any headgear and chin strap (type 2 therapy), patients can experience even more comfort and freedom of movement even in the most severe cases of OSA.
33-36
However, there are significant numbers of patients with severe OSA who have had success with type 1 therapy.
39
Experienced dentists using either type 1 or type 2 therapy have with consistency successfully treated patients with an apnea-hypopnea index from 20 to 144 events/hour and nadirs down to 45%, having a full complement of teeth, and a partially edentulous or fully edentulous situation. Therefore, type 1 and type 2 combination therapy could really be considered the new gold standard.
30-31, 37,39
Oral appliances allow for more treatment flexibility and thereby enhance the efficacy of CPAP by creating the best of both worlds, reduced therapeutic pressures and minimal mandibular advancement. Also, this treatment modality reduces most adverse effects created by either individual therapy, resulting in a higher compliance rate.
It can be said that there have been no high-level studies using combination therapy with or without a TAP-PAP Interface. Almost all higher level studies are performed through dental or medical schools or other professional organizations, but there will continue to be a lack of studies until these entities decide to perform the needed research.
39
Hundreds if not thousands of patients have already been successfully treated with either type 1 or type 2 therapy and studies have been performed, mostly at a lower level or with limited numbers of patients. Although few in number, some private practices have a wealth of well-documented information with more than 10 to 20 years of follow-up treatment data. It would be a significant loss to let this existing information go to waste.
In conclusion, the term 'gold standard' can be reconsidered when referring to CPAP therapy with the advent of OAT. Although new to most physicians and dentists, combination therapy has been available and used for more than 20 years and is really the new gold standard when considering all the issues discussed. Both therapies are needed, can coexist, and should be used to derive the most therapeutic and least invasive treatment for the patient.
CITATION
Denbar M. Continuous positive airway pressure: Is it still the gold standard? A thoughtful analysis with the advent of oral appliance therapy.
J Dent Sleep Med
. 2023;10(4).
REFERENCES
SUBMISSION AND CORRESPONDENCE INFORMATION
Submitted for publication June 7, 2023Accepted for publication August 21, 2023
Address correspondence to: Martin Denbar, DDS; Email: drmdenbar@tx-dss.com
DISCLOSURE STATEMENT
The author has no relevant conflicts of interest to disclose.
PDF