American Academy of Dental Sleep Medicine News
The Passing of Dr. Todd Morgan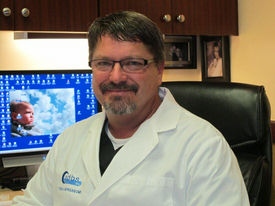 It is with deep sadness that we announce the passing of Todd Morgan, DMD. Dr. Morgan passed away on September 29. He is survived by his wife and four children.
Dr. Morgan was a pioneer in dental sleep medicine, delivering his first oral appliance in 1991. He was a leader within the American Academy of Dental Sleep Medicine, volunteering his expertise to education as chair of the Advanced Dental Sleep Medicine Course, co-chair of the AADSM's first-ever Board Review Course, chair of the Annual Meeting Committee and speaking at many educational courses and meetings throughout his career. Serving as both an officer and director during multiple terms on the Board of Directors, Dr. Morgan played an integral role in setting AADSM policy and advancing the mission of the AADSM. In addition to his volunteer roles within the AADSM, Dr. Morgan also made numerous research contributions to the field of dental sleep medicine. In 2019, he received the AADSM Clinical Research Award for his research on "
Comparison of Efficacy from a Custom and Trial Oral Appliance.
"
Most importantly, Dr. Morgan believed in providing patients care that revolved around information, a comfortable environment and providing treatment that works. Treating OSA and increasing patients' quality of life brought him no greater pleasure. When reflecting on Dr. Morgan's passing, AADSM President Dr. David Schwartz said, "I had the honor of working with and knowing Todd for a long time. His many contributions moved our field forward. He had a great laugh and a great sense of humor and will long be remembered as a pioneer and advocate for dental sleep medicine."